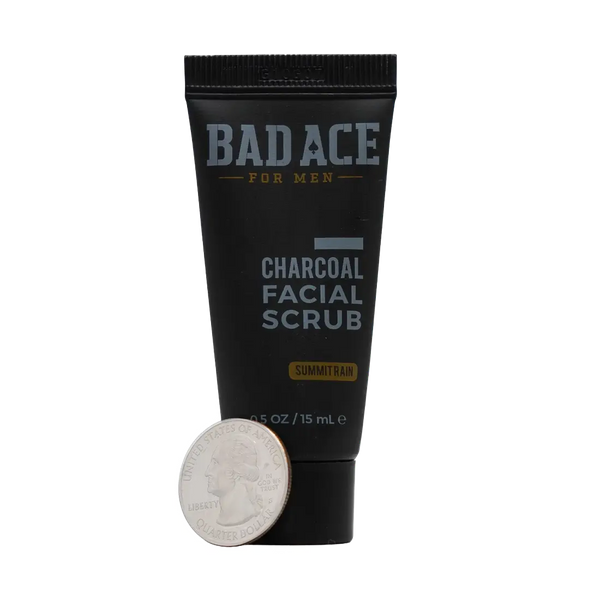 Charcoal Scrub Mini Sample
Regular price
Free Sample
ACTIVATED CHARCOAL FACE SCRUB - SUMMIT RAIN 0.5oz [ BAD ACE ]
This is the ACE up your sleeve for a clean fresh start. Our BAD ACE scrub is a multi-purpose creamy face wash that leaves the skin feeling clean without the baggage. No film. No dryness. No headaches.
Contains natural walnut shell scrubs, just the right amount for daily use. 
USE: It's simple. Lather up with some water. That's it! Then you're ready to clean that BAD ACE face.
Charcoal Face Scrub BENEFITS:
High quality charcoal powder and natural walnut shell scrubs to remove any dirt, oils, dead skin cells, blackheads or impurities from the skin. 
Plant extracts from pine, bamboo, and peppermint help to improve skin's elasticity, strength, and radiance.
Aloe to soothe, cool, and hydrate.