No oily residue. We dig Matte Texture
Real. Amazing. Reviews.
Rob S.
12/13/2022
Use nightly to take off the day's mess! Love going to sleep with a clean and crisp feeling.
Kevin A.
6/25/2022
This is a great scrub. It works
Nicholas D.
12/15/2021
The products exceeded my expectations! My face feels and looks better
Jesus M.
4/16/2022
I thought it wouldn't do the job like other moisturizers but this combo definitely has changed the look of my face!!
Tierra Y.
6/23/2021
My husband really liked this scrub. His face is sensitive so the smoothness of the texture was perfect. Sometimes you think "exfoliating" when you see charcoal as an ingredient so I was hoping it wouldn't have any beads in it - & thankfully it didn't. He said the scent was really refreshing and he liked how well it lathered. He wants to try the moisturizer next so we will be buying that too!
Stuart W.
6/22/2021
This is an amazing product! The scent is amazing and it makes my skin feel so smooth!
Still not Convinced?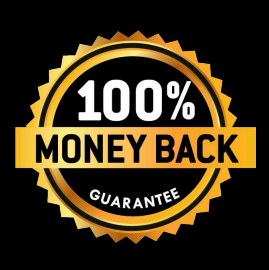 Our Ironclad 100% Money-Back Guarantee
We stand firm behind the quality and effectiveness of our products. When you choose us, you're choosing confidence, and that's a promise etched in stone. Here's our rock-solid guarantee to you: If for any reason, within 30 days of purchase, you're not thrilled with the results you achieve with our products, we've got your back—no questions asked.
How it Works:
1. Use our product as directed, giving it a fair shot to prove its worth.
2. If you're not completely satisfied, get in touch with us within 30 days of your purchase date.
3. We'll swiftly process your refund—100% of your hard-earned money back in your pocket.
Why We Offer This Guarantee:
We're not here to play games. We're here to deliver results. We understand that as a man, your expectations are high, and you deserve products that live up to them. That's why we're confident in offering this guarantee —it's a testament to our belief in the quality and effectiveness of what we provide.
So, there's no risk in trying our products. You've got 30 days to put them to the test. If they don't meet your standards, we'll make it right—guaranteed.
Choose us with confidence, and experience the difference today.

Your satisfaction—our commitment.